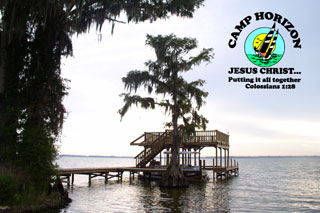 Camp Horizon
Camp Horizon, located on the shore of Lake Harris in Leesburg, Florida, was founded in 1970 as a non-profit organization dedicated to spreading the good news of salvation in Jesus Christ.
This is effected through summer programs for children and teens, and by serving churches throughout Florida as a place of retreat and spiritual renewal and challenge.
As such, we are available to Christ-centered church groups only, and we seek to offer our facilities at the lowest possible cost. website.
Displaying Audio message
321 - 326
of
326
matching 'Messages in Camp Horizon, Florida'